Julian Wiik
Certified Professional Inspector (CPI)®
Julian graduated from the University of South Alabama in 2001 with a BS in Early Education. Upon returning from a teaching stint in Belgrade, Serbia, he entered the financial industry. Starting his career in the mortgage lending sector as a loan officer and branch manager in Dallas, TX.
Upon returning to Mobile he acquired securities licenses and worked as a personal banker. His strongest attributes while assisting clients' needs were customer service, education, and clear communication. In 2010 he obtained a license as a Property Adjuster primarily focusing on assisting flood victims with assessing damages to their property. He has inspected over 1,000 homes and businesses from Texas to Connecticut. Becoming a Home Inspector was a natural progression.
In 2019 he passed the National Home Inspector Examination and began his career assisting potential buyers with understanding the risks and rewards of their future investment. The father of five and a former educator, is patient and thorough while explaining the inspection process in a manner everyone can understand.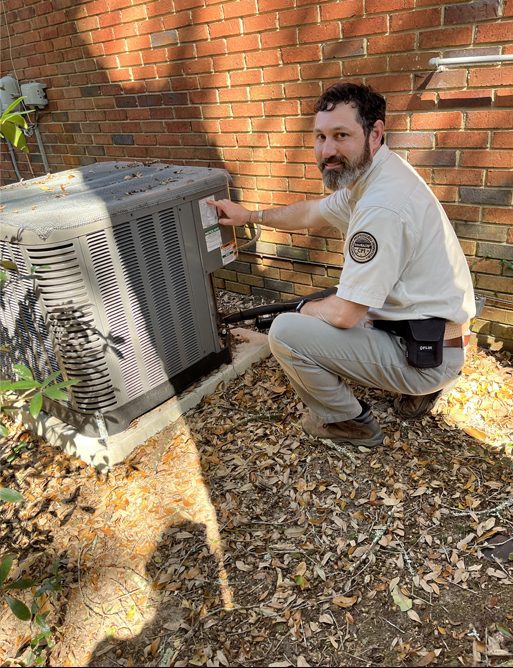 We are there When You Need us
We strongly value the importance of direct communication, and that's why we like for our clients to be there during the home inspection whenever possible—giving us a chance to review our findings with you in person before your inspection report is delivered
In order to have confidence in your home-buying decision, you need all of your questions to be answered in full—that's why no matter when you choose to give us a call, We will work to get you the answers you need as quickly as possible
Weekday appointments simply aren't convenient for every single client, and that can be enormously stressful—fortunately, we offer Saturday appointments to give you an additional option for scheduling your home inspection
Proudly Serving Alabama's Mobile and Baldwin Counties
We offer a full listing of professional home inspection services to home-buyers and sellers in Mobile and Baldwin counties.
Saturday appointments are available.
At Delta Home Inspections, LLC, we understand just how much a good home inspection matters when you're trying to make the most of a real estate investment opportunity—and that's why we're committed to providing a thorough and professional home inspection service that will give you the knowledge to invest successfully. Contact us today to request an inspection.