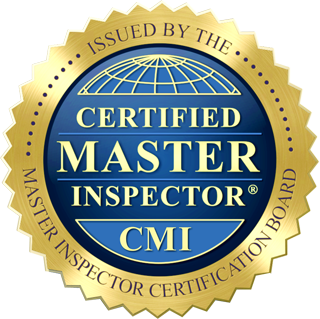 Wesley Wilson
Certified Master Inspector (CMI)®
Wesley Wilson is the owner and home inspector of Delta Home Inspections, LLC. Holding the distinctions of Certified Master Inspector (CMI)® and Certified Professional Inspector (CPI)®, it's easy to see just how dedicated Wesley is to being one of the very best inspectors in the field.
Wesley goes the extra mile every time he assesses a property, putting in the time to ensure that his clients are confident in their understanding of a home's condition and completely satisfied with the direction negotiations have taken before agreeing to the final terms of purchase.
The Most Reliable, The Most Qualified
After completing his college education with a focus in project management, Wesley worked for many years as a sales manager before entering the construction and inspection industries as a general contractor. For the past 14 years, Wesley has seen everything that homes have to offer, both good and bad, and he has done his fair share of hands-on work to resolve issues that can lead to unsafe and unsustainable living spaces. The knowledge Wesley gained as a contractor has been invaluable to his success as a home inspector, and he is proud to provide a superior home inspection that every single one of his clients can count on.

A Home Inspector Who Is There When You Need Him
Wesley strongly values the importance of direct communication, and that's why he likes for his clients to be there during the home inspection whenever possible—giving him a chance to review his findings with you in person before your inspection report is delivered
In order to have confidence in your home-buying decision, you need all of your questions to be answered in full—that's why no matter when you choose to give us a call, Wesley will work to get you the answers you need as quickly as possible
Weekday appointments simply aren't convenient for every single client, and that can be enormously stressful—fortunately, we offer Saturday appointments to give you an additional option for scheduling your home inspection
When he's not inspecting homes, Wesley's hobbies include fishing, golfing, and carpentry.
Proudly Serving Alabama's Mobile and Baldwin Counties
We offer a full listing of professional home inspection services to home-buyers and sellers in Mobile and Baldwin counties.
Saturday appointments are available.
At Delta Home Inspections, LLC, we understand just how much a good home inspection matters when you're trying to make the most of a real estate investment opportunity—and that's why we're committed to providing a thorough and professional home inspection service that will give you the knowledge to invest successfully. Contact us today to request an inspection.